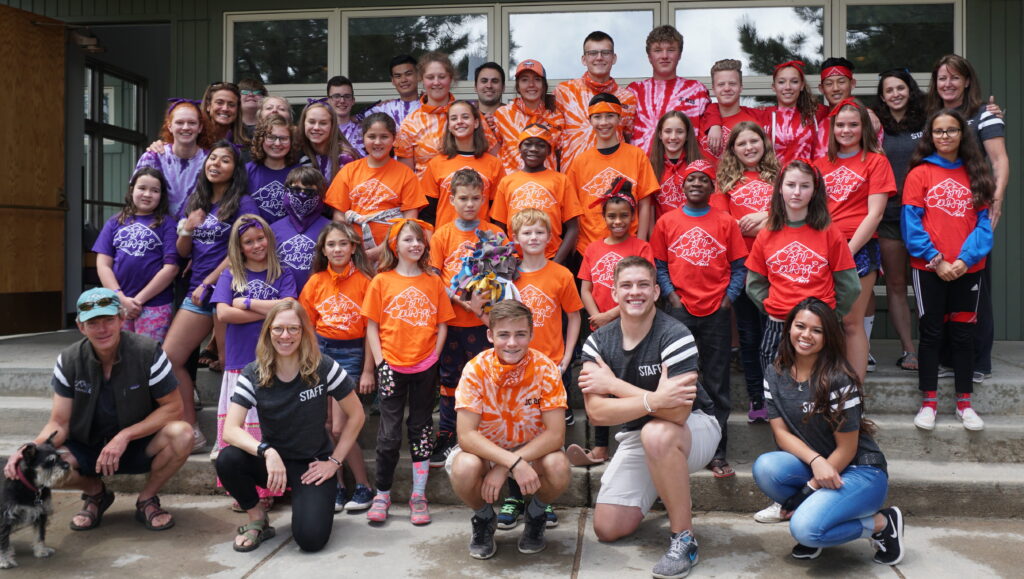 We are a privately funded, non-profit organization dedicated to providing a no cost outdoor camp experience to children diagnosed with cancer.  We will provide the campers with challenge experiences designed to provide them with coping skills to deal with the challenges of living with cancer.   The inspiration for Camp Courage came from my desire to share the outdoors with kids and seeing how it can change lives,  as well as witnessing firsthand, the devastating effects that cancer can have.  Camp Courage can hopefully give the participants a rich, rewarding experience far removed from their daily struggles.
Camp Courage is not a "cancer camp" where cancer is the focus; it's a place where kids can be kids. Yes, they share this unfortunate disease, but that's not what defines them, and it's not what defines Camp Courage. We put cancer on the back burner, immersing kids in a week of outdoor adventures and fun. Activities include fishing in an on-site pond, a zip-line, the Big Swing, high ropes course, archery, horseback riding, boating, camp crafts, and hiking. Camp Courage is housed at the Balarat Outdoor Education Center located near Jamestown Colorado, about 50 miles northwest of Denver.  The facility sits at an elevation of 7,500ft in the foothills outside of Boulder Colorado.  The campers will be housed in a quaint lodge and have access to the full 700 acres of beautiful mountain terrain.
The Balarat Outdoor Education Center is a 750-acre, Denver Public School District owned facility that is located in the foothills northwest of Boulder, Colorado. The mountain campus includes representative biotic communities, assorted evidence of prior human inhabitants, and modern facilities that can house the 110 student visitors and staff who reside there virtually every day school of the school year. The Balarat Site is located in Boulder County, Colorado and is 46 highway miles northwest of Denver, Colorado. Elevation at the entrance is 8,000 feet above sea level. The terrain of the site varies from mountain slopes to relatively flat meadows.